In recent years, Belize has emerged as a popular destination for young families seeking to establish roots in a tropical paradise. The trend of young families moving to Belize signals the growing popularity of this country as a desirable location for settling down. While adventurers and retirees have traditionally been drawn to the country, it is now gaining traction among younger generations who want to take tangible control of their lives and build a new life for themselves and their families.
Moving to a new country with a family comes with a unique set of challenges, and families must consider several factors when exploring new territories, such as education options, activities for children, safety concerns, future development opportunities, and cost of living.
To offer valuable insight into the process of relocating to Belize and the factors families should consider when contemplating a move, we would like to share a personal experience of a family who bought a lot in Belize, designed their dream home, and successfully transitioned to their new life in the country. The family began their journey by purchasing a lot in Carmelita Gardens, a Self-Sufficient Off Grid Community in the Cayo district, where they designed and built their dream home. Although the idea of building a house in a foreign country can be overwhelming and come with some cultural adjustments, the community helped them get through and settle in. They worked closely with a local crew to create a home infused with classical architecture and modern amenities.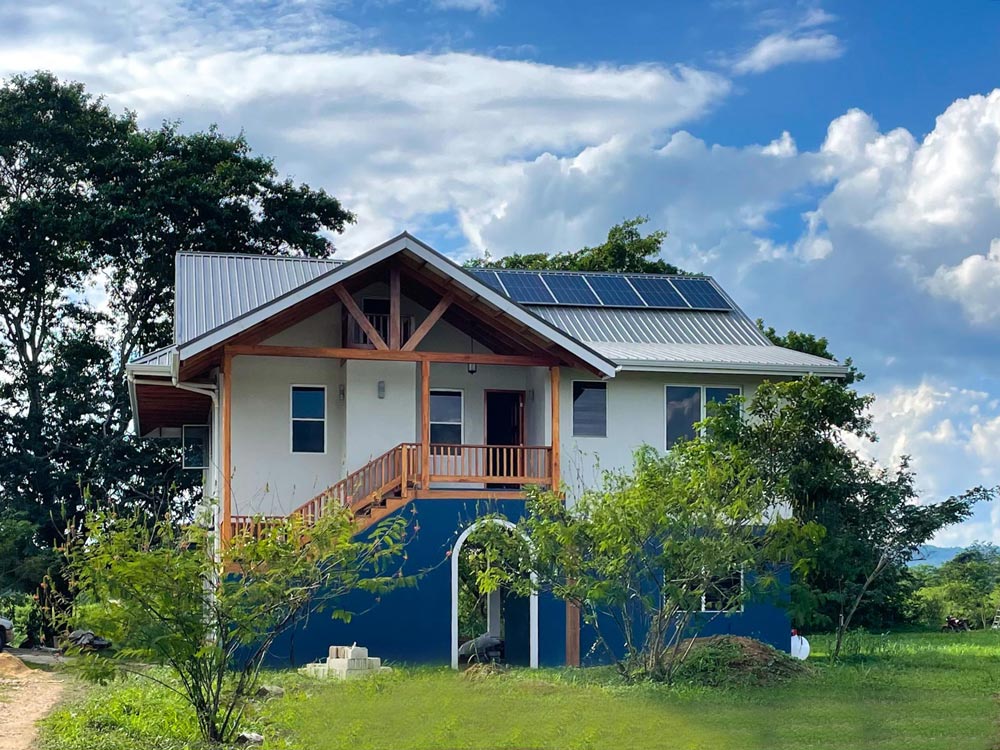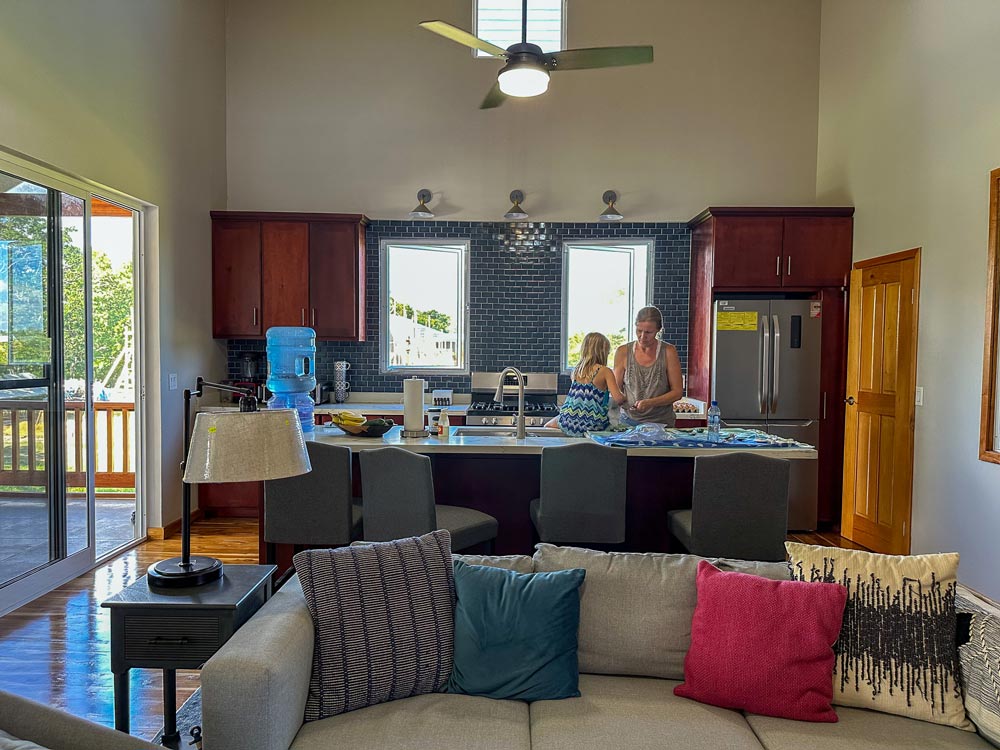 One of the family's most significant concerns was finding suitable education options for their children. Upon extensive research, they found that Belize offers a range of educational opportunities, including international schools and homeschooling options. Ultimately, the family decided to homeschool their children, allowing them to create a customized curriculum tailored to mesh with their family values and their children's interests and needs.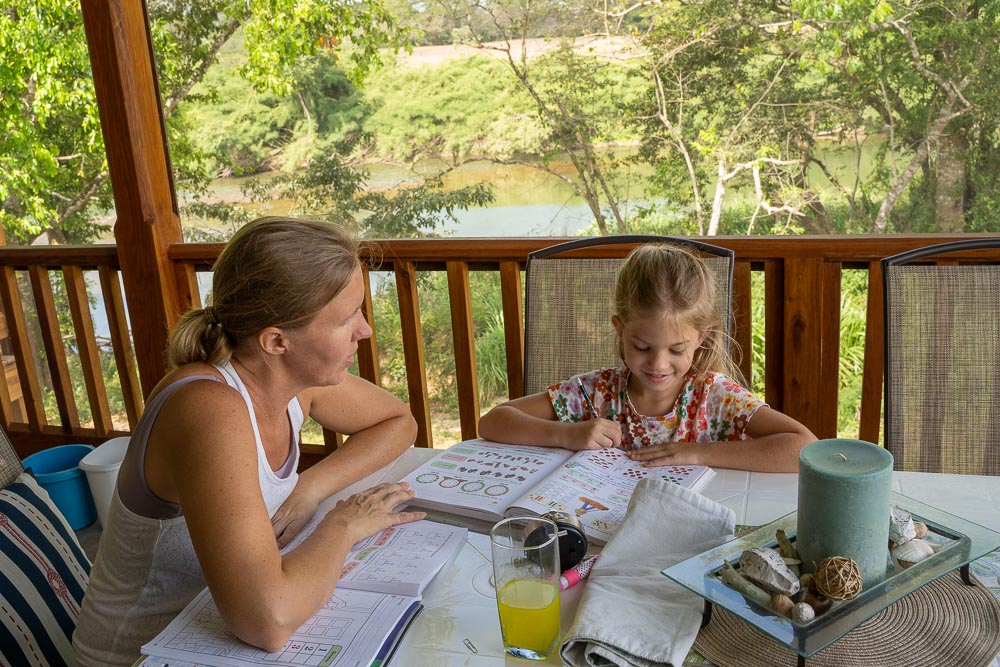 Another critical consideration for the family was safety, which is why they chose Carmelita Gardens. It is a safe place surrounded by nature, abundant food, and caring neighbors, wholesome essential elements for a happy and healthy childhood.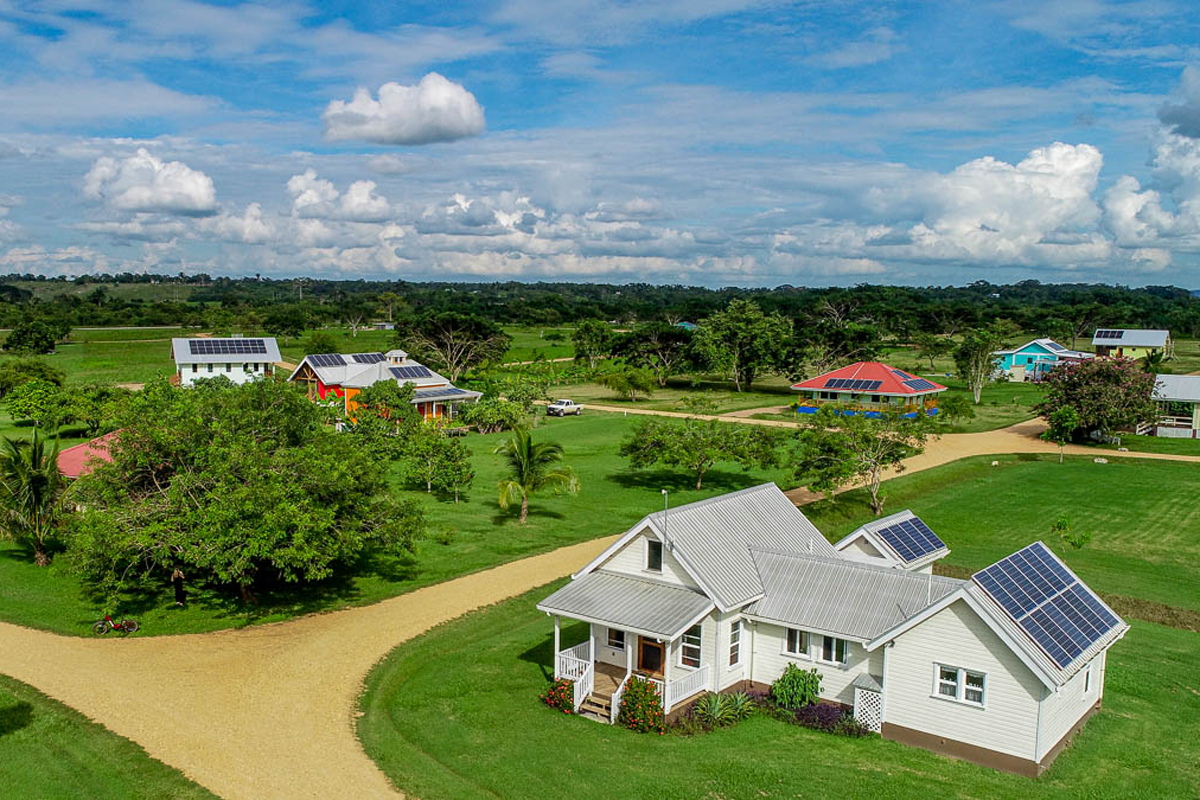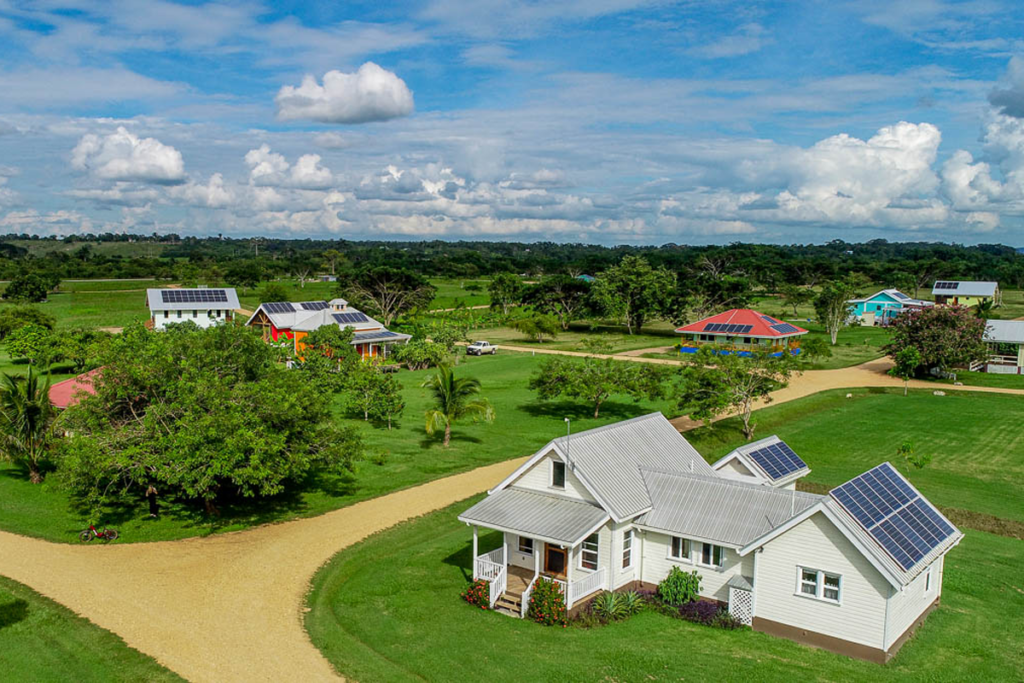 The community was founded upon the principles of self-sufficiency, sustainability, and resilience, which in a world of uncertainty, provides invaluable life lessons for current and future generations. For parents, these are all important considerations (safety, values, nature, food security, caring neighbors, and resiliency), but what about the children? We believe the existing essential elements are palpable to the children, but we realize that kids just want to be kids and need places to play and explore. Currently our community amenities include a recreational sport court designed for activities such as basketball, soccer, pickle ball as well as a horseshoe pit, corn hole, and disc golf. There are also outdoor gathering spaces such as Riverside Park, Maya Mounds, and a Village Green.
Recognizing the amazing opportunity to be an integral part of building a community focused on the needs of young families a group of enthusiastic parents recently invited the Developer to a "family-oriented" brainstorming session. Anyone who knows the Developer knows he is young at heart, so it was no surprise that he embraced the groups ideas and committed to building more venues for group play, exploration, and socialization. He has always seen Carmelita Gardens as a legacy for all involved and recognizes that now that it's an established community with its first Founding Families it is ideally positioned to be a remarkable Family-Friendly environment.
The community is now planning future amenities with families in mind, such as a swimming pool, community/youth center, playhouse, wood shop, auto shop, and expansions of garden, parks, and recreational areas. The future of Carmelita Gardens is abundantly clear, all you need to do is watch the neighborhood kids riding bikes, fishing, playing football, skipping rope, playing chess with retirees, helping other residents in Organic Gardens, and being involved in many other activities.
Living in an intergenerational community provides valuable experiences and lessons to last a lifetime and gives parents peace of mind knowing there are good caring folks keeping an eye on their kids. Along with the essential elements for health and happiness, peace of mind is what makes living in Carmelita Gardens an ideal option for families seeking to relocate to a tropical paradise.
VIRTUAL TOUR
To learn more about family-friendly Carmelita Gardens, please join our virtual tour and Q&A on Wednesday April 5th at 6:00 Eastern Time (US and Canada), where you can see our community, meet the developer, and ask your questions.