Carmelita Gardens is in the Belize River Valley, an area with a rich Maya history. The nearby Maya Archaeological Site of El Pilar was renowned for it's Forest Gardeners and to this day agrarian life is a vital part of the fabric of society in the surrounding towns and villages.
Over the past century the region has been transformed from a very small population of farming families with large tracts of land to small villages. At one time there were four families that owned all the land in Santa Familia, the village in which Carmelita Gardens is located. The prominent Silva Family was one of those families.
In 2004, Dan Silva, a descendant of the early settlers, and Phil Hahn, our Town Founder, met for the first time.
Dan and Phil never imagined that when they became fast friends in 2004 that a few years later a burgeoning town would be growing on the land that Dan's grandfather once raised dairy cows. On the land his grandfather also grew numerous plum trees, which villagers enjoyed during Sunday BBQ's at the river. Today plum trees, BBQ's, and river time are all traditions that we have carried on in Carmelita Gardens.
Tradition has always been important to Dan and Phil and it is a vital part of building a sustainable town. Phil has studied architecture and town planning for well over three decades and in 2009 he used that experience to design Carmelita Gardens. He incorporated timeless placemaking principles and contemporary influences to create a vision for our self-sufficient off-grid community. That vision is now a reality.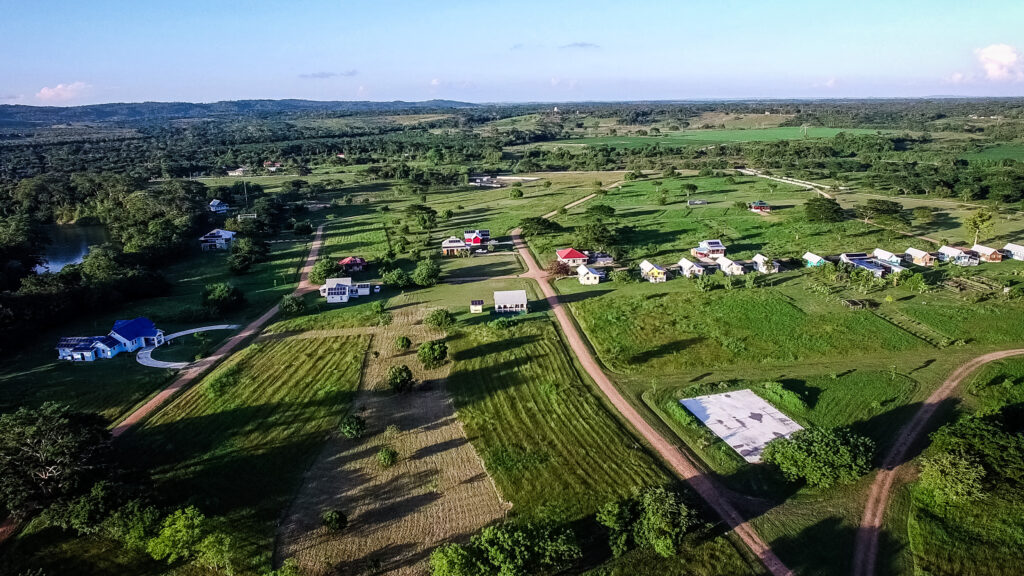 With numerous homes and residents in Carmelita Gardens the foundation has been laid and is attracting more owners and considerable international attention. We have become a leader in sustainable development and thanks to our caring and engaged residents and a thoughtful town plan Carmelita Gardens is also following the traditions of longstanding and successful communities.
An essential element of sustainable development and the health and happiness of residents is the walkability of a town. In Carmelita Gardens the Town Square is at its heart and the neighborhoods are all connected with landscaped walking paths, gardens, parks, an easy network of roads, and multiple river access points.
In addition to walkability and neighborly connections our self-sufficient and sustainable practices are an aspect that sets us apart from an ordinary "subdivision".
The long-term vision for Carmelita Gardens is to be a vibrant small town with "Mom and Pop" shops in the Town Square, neighborhoods with independent off-grid homes, self-sufficient friendly residents, boutique riverfront resort and restaurant, civic buildings, parks and recreation areas, orchards, and gardens.
As with the history of any town it starts with pioneers, then attracts settlers, then grows with involved Founders. Carmelita Gardens has been blessed with intrepid pioneers and settlers and we are now in the growth stage and are constantly welcoming new Founders.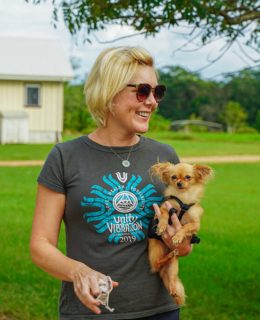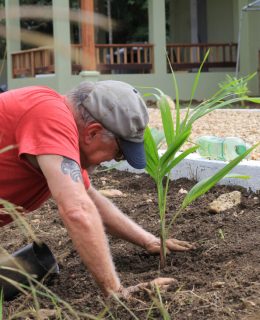 Daily life in Carmelita Gardens is different for everyone yet in certain ways it is similar for most. Many of our residents came to Belize for the tropical climate, freedom, and independence. They came to Carmelita Gardens for self-sufficiency and community. Those qualities inspired our town motto, «Independent Together».
The residents do many things independently, such as spend time in their backyard gardens, relax on their porch with a good book, cook and bake for themselves and for others, sew and weave, tinker with DIY projects, go for walks and swims, ride their bicycles, take care of their pets, go fishing, plant trees, and many other relaxing, healthy, and fun activities.
Then there are the things we do together, such as potluck dinners, attend our weekly Market Day, play games like chess, darts, cards, corn hole, horseshoes, etc., go canoeing, tubing, and kayaking, tutor students and learn from one another, car pool to the Farmer's Market, stores, the airport, and other places, work on community projects together, take outings to the mountains, beaches, fishing, and other great destinations, as well as countless other helpful, entertaining, and joyful things.
As our community grows new interests and opportunities will naturally come along with that growth. It is exciting to think about the things that are yet to come and the nearly unlimited possibilities for Carmelita Gardens and its residents. Our experience with residents and friends of Carmelita Gardens is that this truly is a Land of Opportunity and a place to make lifelong friends and memories.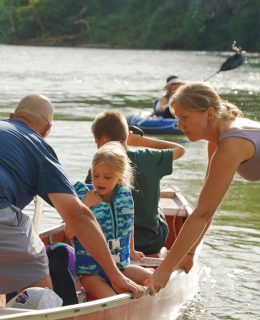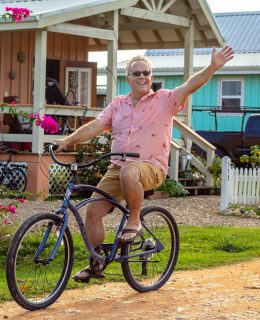 We are fortunate to have a dedicated and experienced team inspired by the Carmelita Gardens vision and mission. They are enthusiastic about being part of a legacy project that is being built sustainably for our owners, residents, guests, and for future generations.
Meet our Carmelita Gardens Team: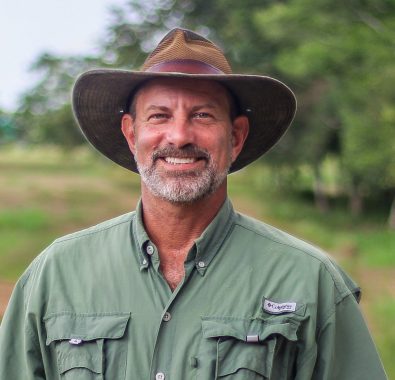 Phil Hahn: Town Founder and Developer
Phil Hahn: Town Founder and Developer
Phil began his career in Tallahassee, Florida in 1986 and has always been passionately focused on architecture and real estate. He has owned and operated residential design, construction, and development companies in Florida and Belize, a ranch in Arizona, and real estate, sales and marketing companies in Belize. Over the years he has provided land planning, design, and consulting services for multiple international companies and real estate development projects. In 2009 Phil planned Carmelita Gardens with an innovative approach, "Artisan Urbanism", which he created based on inspiration from New Urbanism, Sustainability, and Jeffersonian Yeoman-ship. He is now building the Carmelita Gardens with his Artisan Urbanism philosophy, which asserts that residents, entrepreneurs, and artisanal enterprises provide purpose, sustainability, and resilience for small towns and are the foundation of self-sufficient communities. Phil received his Bachelor of Science Degree from Florida State University and is Certified by the Institute of Classical Architecture.