A brief history and plans for the future from Phil Hahn, the Developer of Carmelita Gardens.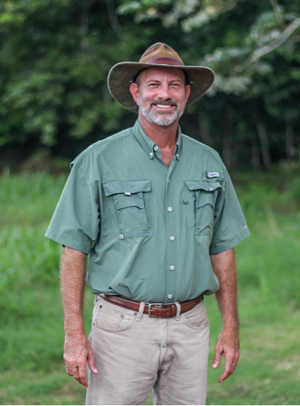 When I first arrived in Belize the sovereign nation was only 21 years old, she was young and beautiful and beyond the awkward teenage years. It is normal for countries, societies, and communities to go through various stages from foundation to maturity, however some handle it better than others.
Belize is an innately peaceful country, so it is no surprise that it easily and amicably transitioned from a Crown Colony to an Independent Sovereign Nation. There was no revolution, war, or fighting, instead there was Self-Governance starting in 1964 and growing more and more independent until Independence Day on September 21, 1981.
Belize has now been independent for 41 years, the economy is booming, and the people are thriving in "The Land of the Free by the Carib Sea" (Belize National Anthem).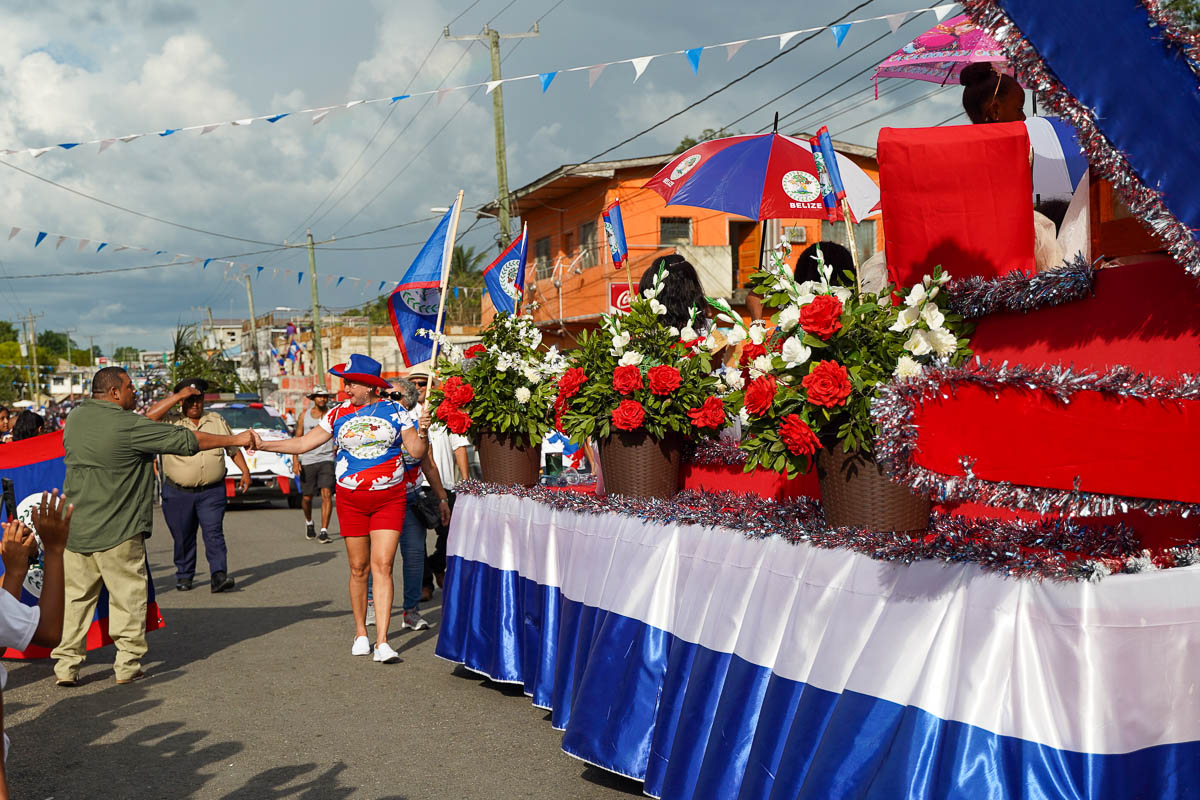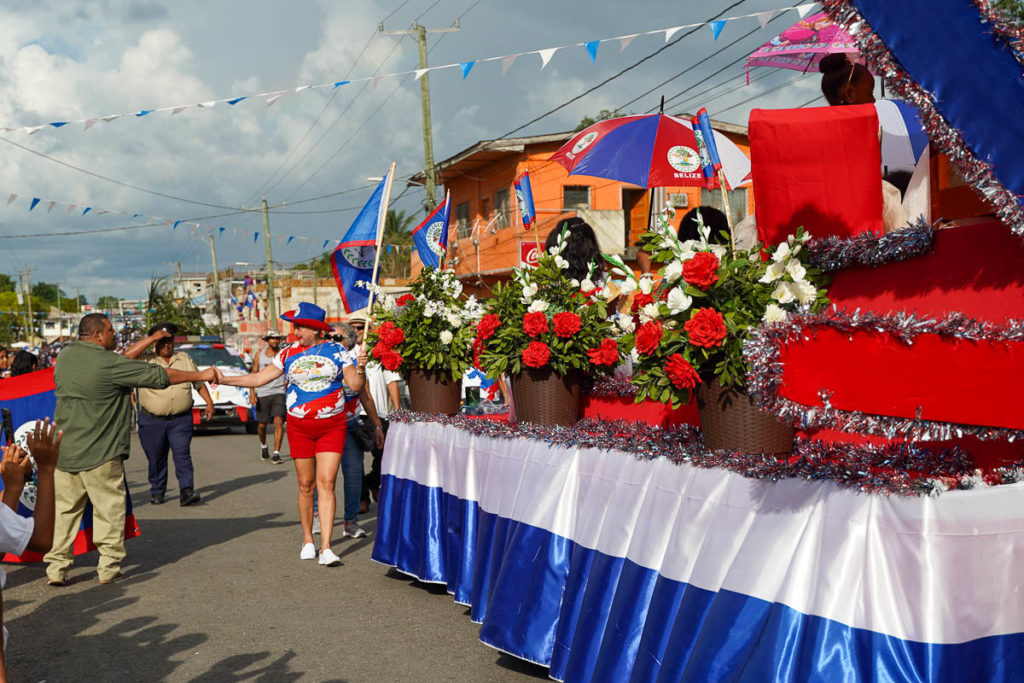 We are also booming in Carmelita Gardens. Over the past two years we have seen unprecedented growth and it keeps increasing. However, we are also experiencing growing pains, which happens around the teenage years. Carmelita Gardens is 12 years old and will turn 13 on September 8th, so we are at that stage and are having a huge growth spurt.
A lot of our growing pains are coming from trying to keep up with all of the new home construction. Many builders in Belize are "pick-up truck" builders – they don't have an estimating department, accountants, warehouses, or an a-sundry of tools and equipment, they literally operate out of their pick-up trucks. It is a system I grew familiar with in North Florida while owning and operating a Residential Design Firm for over three decades catering to building companies of all sizes, including "pick-up" truck builders. That building system is okay when building 1-3 homes, but is woefully inadequate for 10+ homes at a time.
In Carmelita Gardens all of our homes are off-grid, they are custom designed and built, and most are large, especially by Belize standards. So, our "pick-up truck" building system was quickly overwhelmed.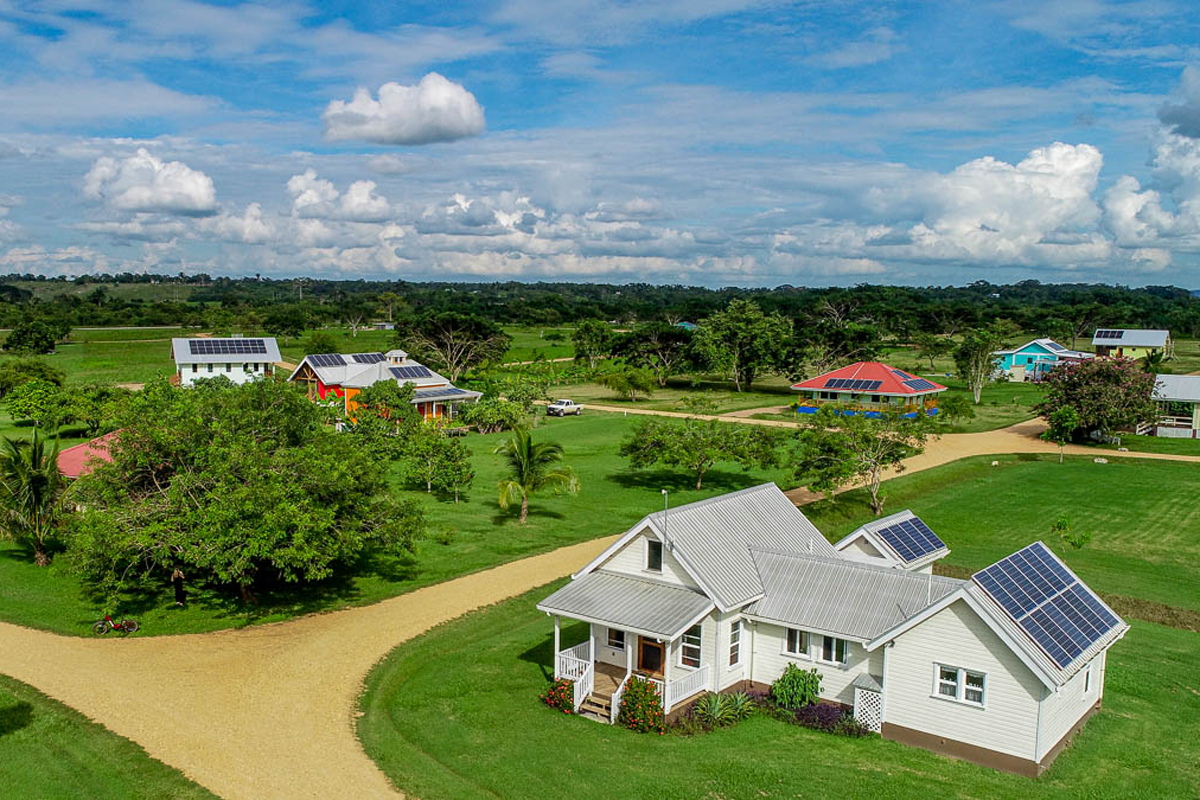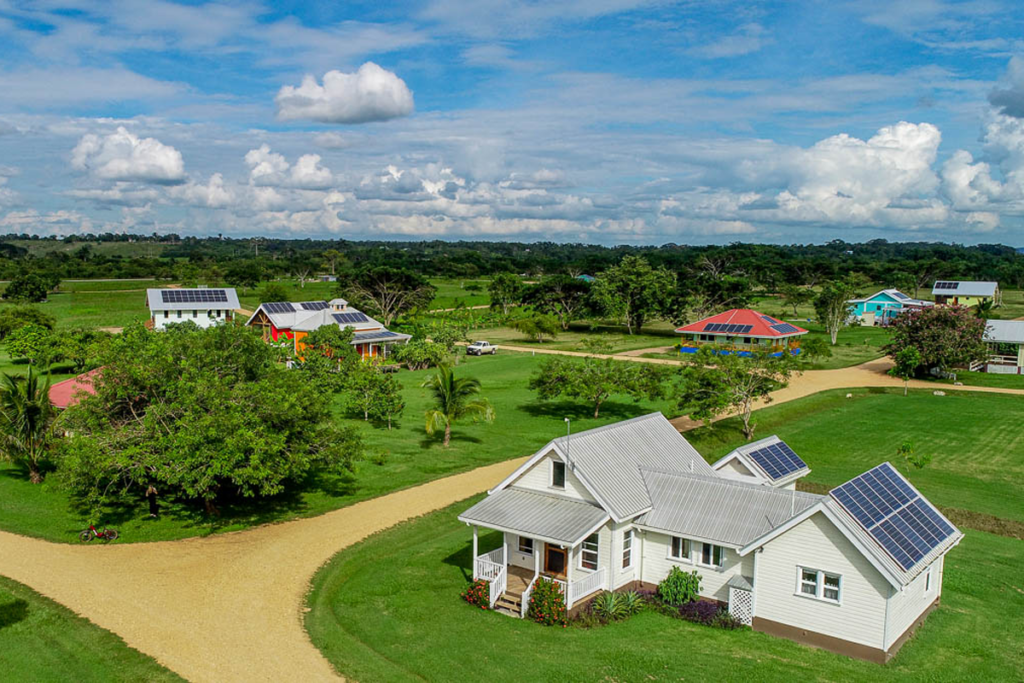 Therefore, we are now creating a new system with a construction yard for processing, fabricating, and warehousing building material and we will be training crew members in areas of specialization.
From the very beginning, a core value and goal has been to see that "a rising tide raises all ships" and the local community benefits. Carmelita Gardens has been successful at creating economic development in the neighboring villages. We have created many jobs and trained employees for administrative and skilled positions and the future looks even better.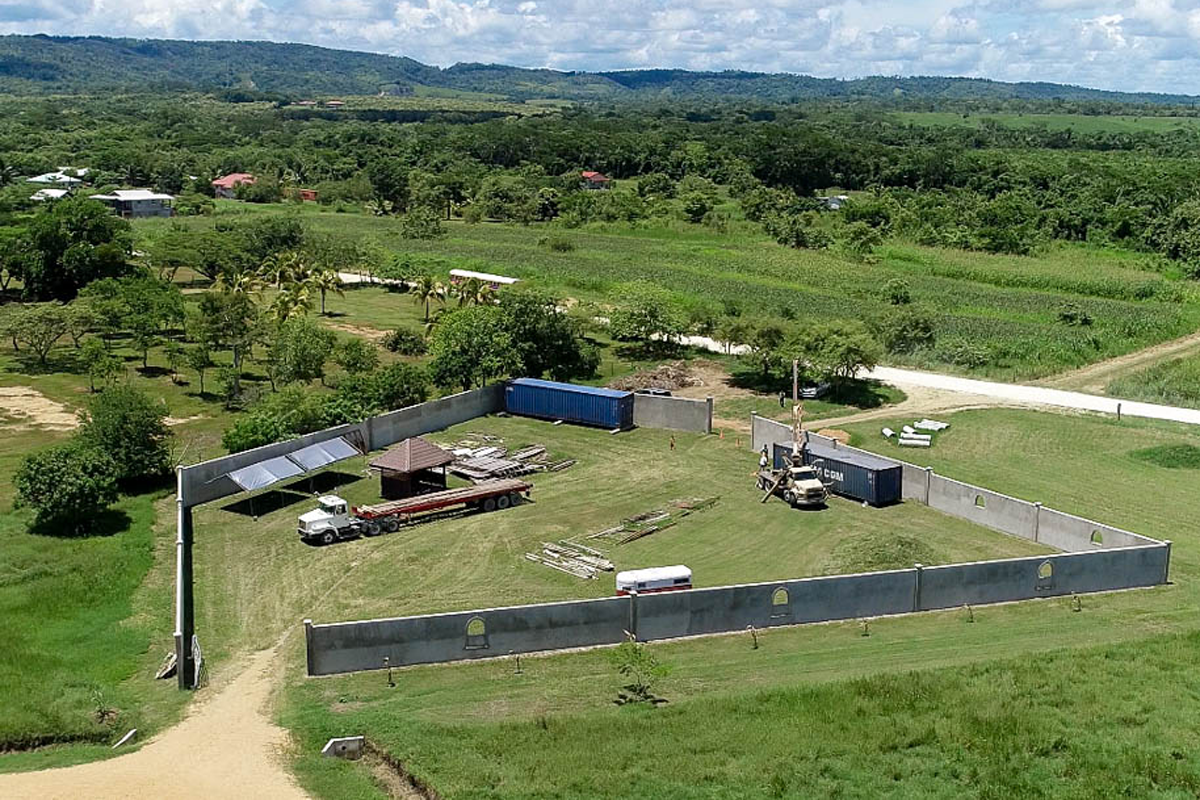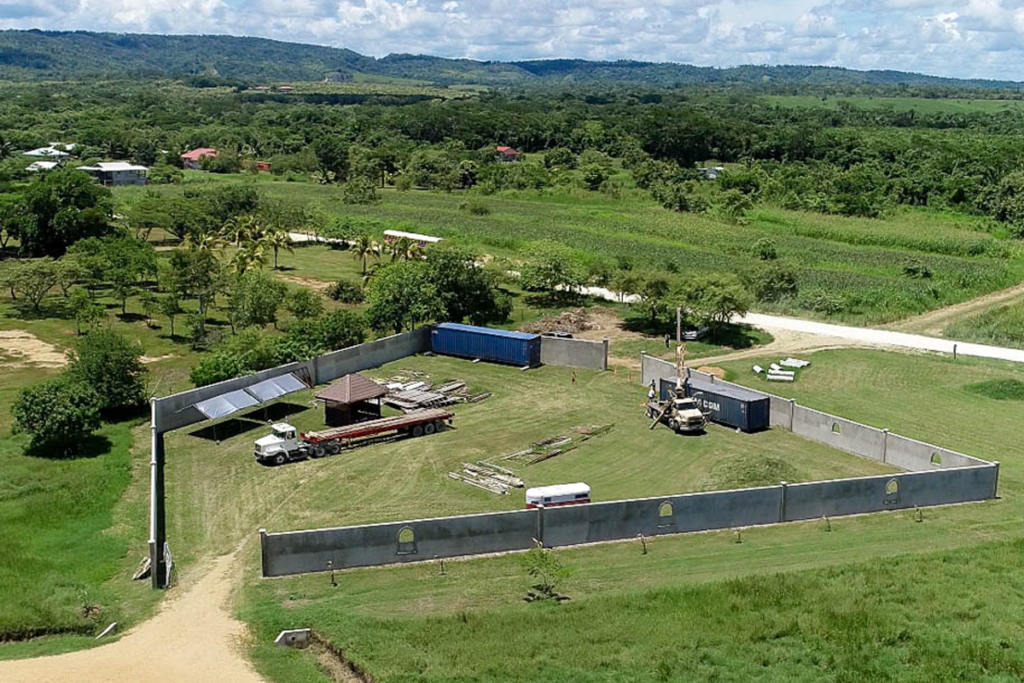 The other adjustment to growth, which we are addressing is our on-site Property Management. In 2011 we started with one rental cottage, then added a couple more over time, but in 2016-2018 we added several more rental cottages and homes, which required more attention. We had a few fits and starts and before we could really get a refined system in place the Belize Tourism Board (BTB) instituted a Hotel License requirement for all rentals in the country. Since all of our rentals are individually owned, we had to get a separate license for each (the same application and license as a 50 room hotel). It was a painfully onerous process. In fact, the BTB said ours was the biggest application they had ever received (WOOHOO, #1 in bureaucracy, LOL). Nonetheless, it was completed at the end of 2019, so we were ready for a great 2020. Well, everyone knows what happened in 2020 – in Belize the lockdown started on March 23rd.
Fortunately, we have amazing owners, investors, residents, and staff and we got through the pandemic together and began booming immediately after. In fact, it's been non-stop ever since. The level of interest in Carmelita Gardens meant many guests came to "try before they buy" and new owners moved permanently and rented until their new homes were built. This is still happening today, but with new staff and processes we are ready for more renters, more rental units, and a bright future.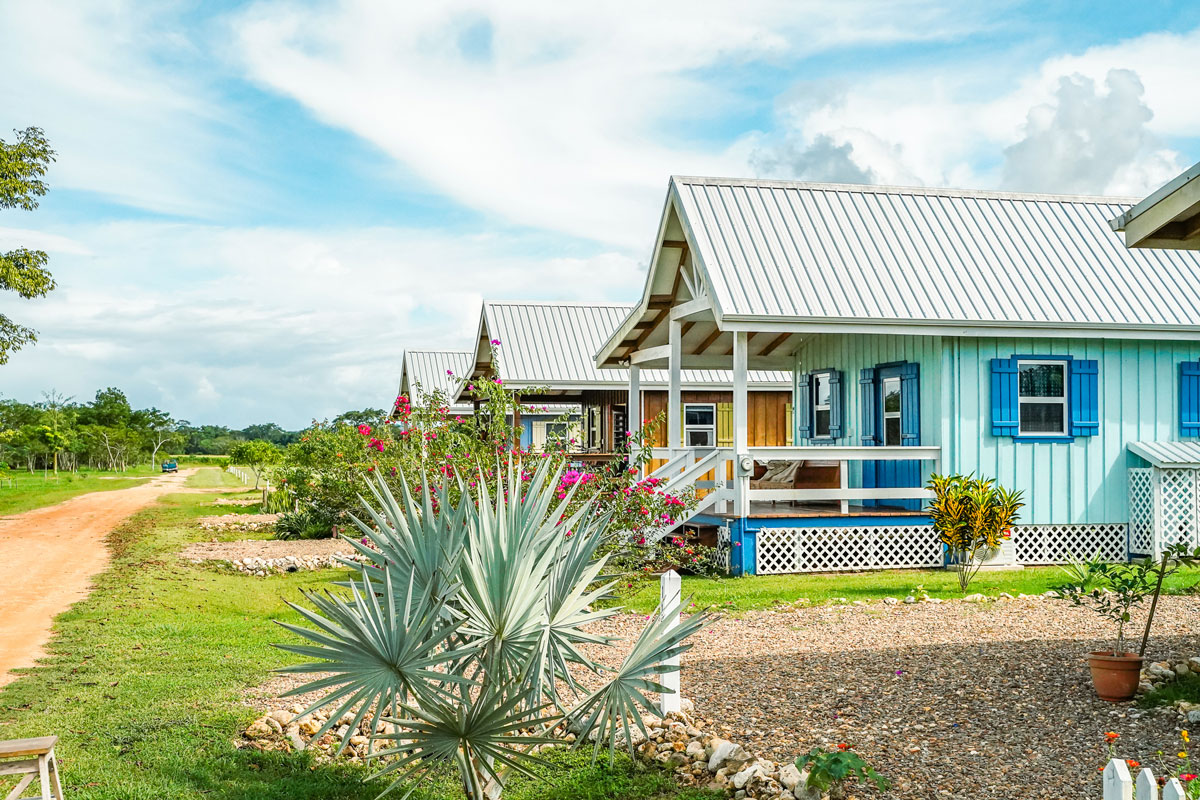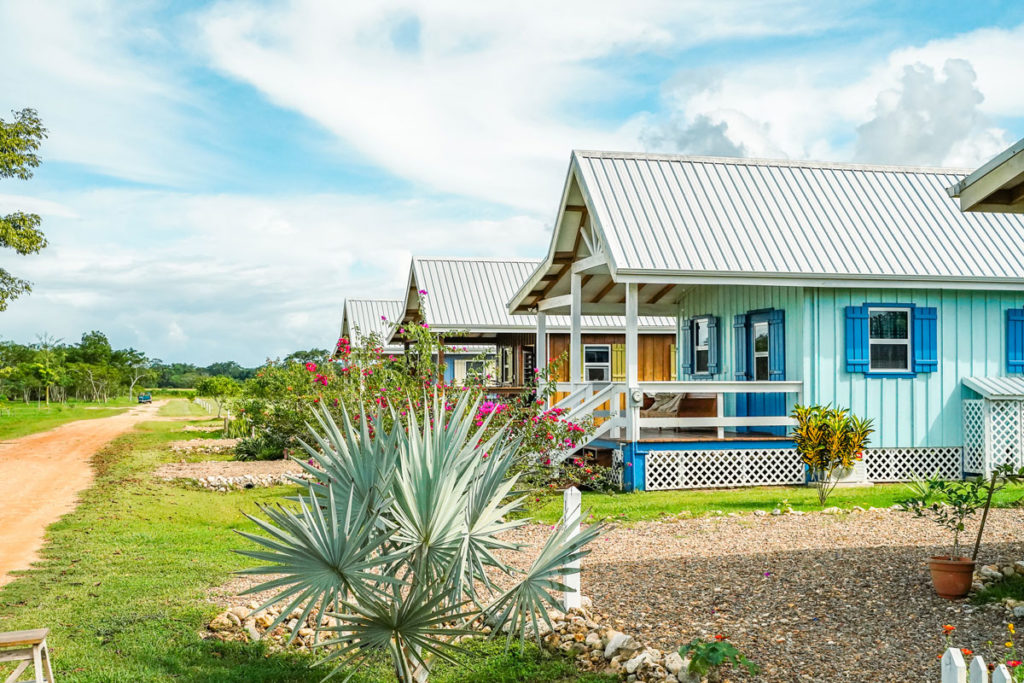 "Gardens" is in our name, so it's no wonder we have always worked on featuring gardens in our community. The community garden is another area where we've had some fits and starts over the years. On many occasions I have thought of a quote by US President Eisenhower, "Agriculture is easy when you're a thousand miles away with a pencil." Gardening and farming always have certain challenges and require hard work and dedication. We have tried many iterations for our community garden – everything from a flip-flop farmer with a broad fork to tractor / crop farming and from a meticulous German couple to young free-spirited volunteers visiting from around the world. We had successes and failures along the way, but we've never stopped trying. That determination reminds me of a quote from Will Rogers, "The farmer has to be an optimist, or he wouldn't still be a farmer."
Recently a self-organized group of residents, the Garden Advisory Board (GAB), with a range of experience levels in gardening, got together and stepped up to improve the garden, tend to it, and operate a Garden Market. With financial support from other residents and from the development they were able to provide a variety of produce at the weekly market. Due to the growth in the community, we are at a point where the old, raised garden beds and shade house need replacing and we need a new system to provide for a larger and growing population. We are now blessed to have a Professional Organic Farmer / Permaculturist, Harry, as a property owner and soon to be permanent resident. He and his wife, Jackie, along with GAB and a local gardener / employee, Daria, are running our agricultural initiatives, including the community garden.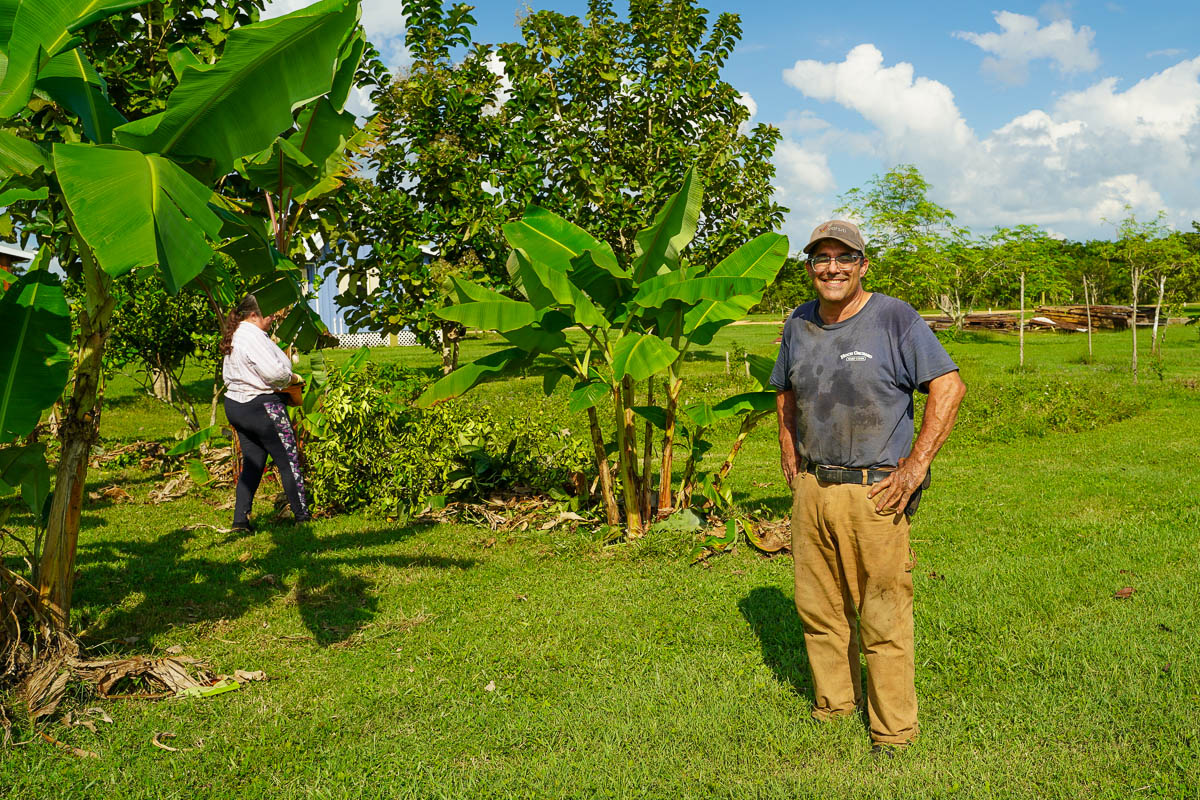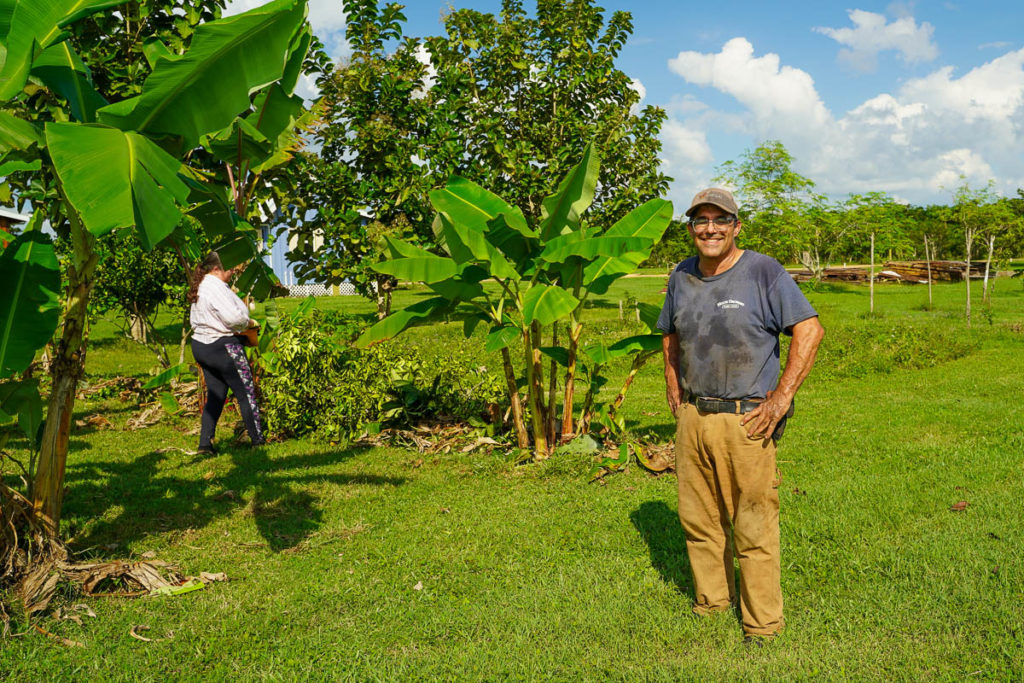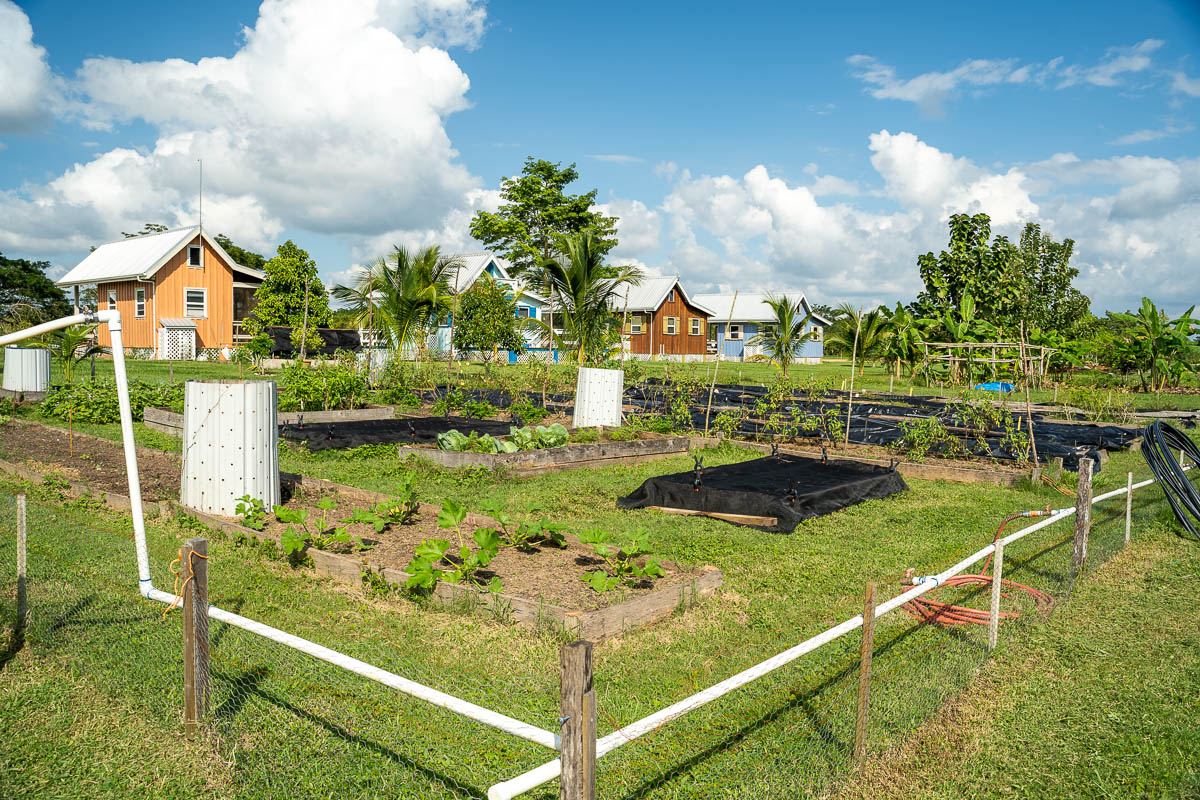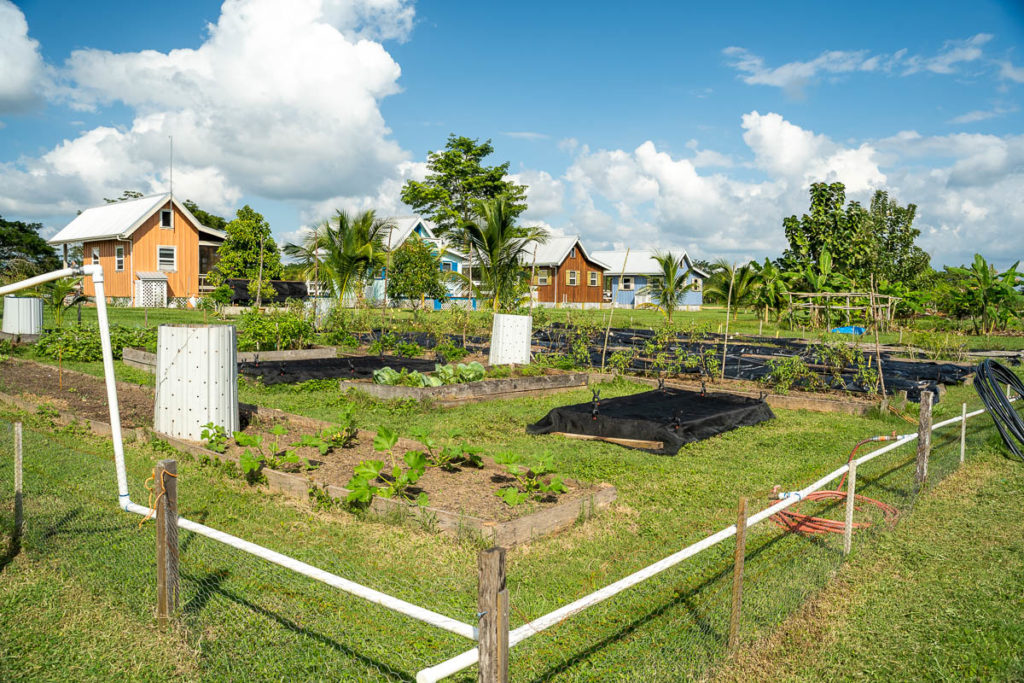 Clearly, we are a growing community in more ways than one. In fact, we are growing into a small village and as we move in that direction, we are discussing how the community will function after the development stage is complete. It has been encouraging to see the passion our residents and owners have for Carmelita Gardens and each other.
Our motto is "Independent Together" and it really shows as we delve into the right balance between an HOA and a Community Maintenance Fund (CMF).
Most municipalities in the US support the maintenance and operations of their communities through property taxes, however in Belize Property Taxes are extremely low (BZ$10 / US$5 per year) and support from the government is non-existent. Therefore, we must take care of our community ourselves and since we like being independent, self-sufficient, and resilient we prefer not depending on the government for services. So, rather than implementing an HOA and Dues from the beginning, as the vast majority of developers do, I chose to wait until we had a critical mass who would be an integral part of maintaining and operating the community aspect of the development. Eventually the development stage will be complete and the community and governance will be in place to sustain Carmelita Gardens as a legacy for all of this Founding generation.
It is abundantly clear that owners, residents, and developer do not want a formal HOA in the traditional sense, but we all want a beautiful and well-maintained community and are committed to keeping it that way. So, the concept of the Community Maintenance Fund was introduced by one of our residents. There is still some work to do, but the concept of residents, owners, and the development team coming together, taking pride in their community, and maintaining it without a draconian HOA is a really good one. Our fun and freedom-loving community sees the great opportunity we have and are intent on maintaining Carmelita Gardens ourselves without depending on government. That is a great legacy for future generations.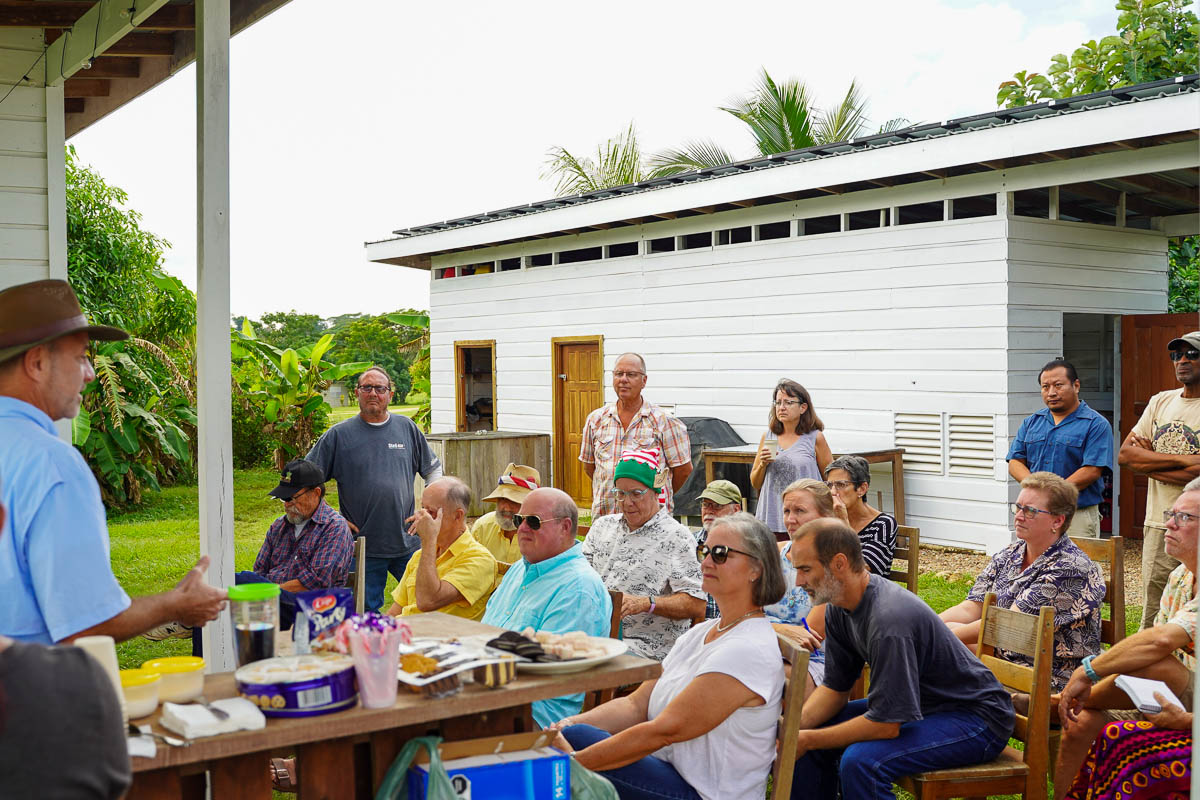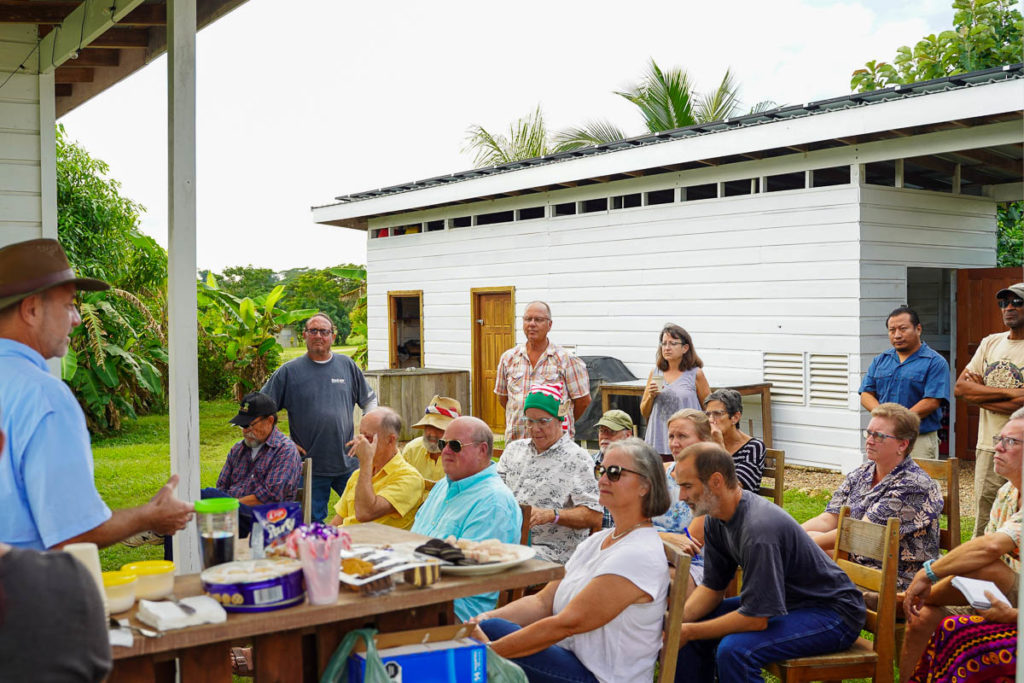 It is an exciting time to be part of this ambitious and improbable development, which has gone from a cow pasture to a burgeoning village. If you have ever dreamed about being a founder of a new village and leaving a legacy for generations to come, then we would love to welcome you to Carmelita Gardens. Of course, the best way to see it and get a true feel for it is in person, however if you can't make it or want a taste of it before you visit you are cordially invited to join a Virtual Tour, which will be scheduled in the coming weeks and will be announced in a follow-up email.
I hope to see you soon in our Growing Community.
All the Best,