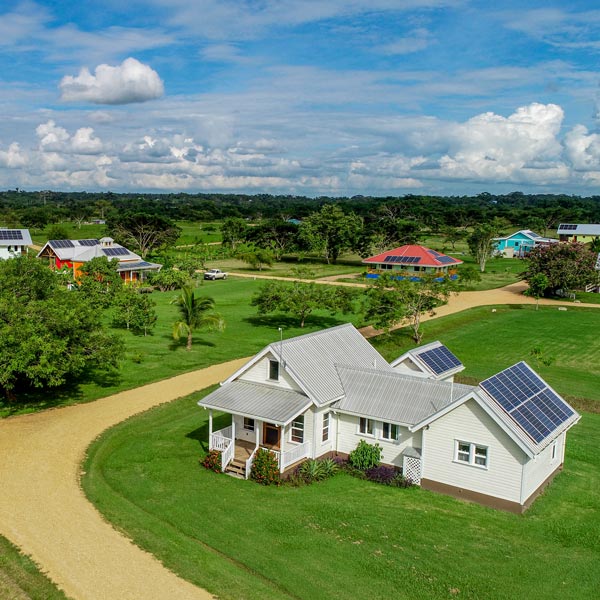 Carmelita Gardens is a Sustainable Riverfront Village in the tropical Cayo District of Belize, the "Breadbasket of the Caribbean".
Founded in 2010 on 98-acres of rich farmland we are growing steadily and organically in the beautiful and verdant Belize River Valley.
Carmelita Gardens Vision
"Independent Together" is the motto adopted by Carmelita Gardens to describe the spirit of the individual and the community.
With ample sunshine, rainwater, fertile soil, and river front we are blessed with the pure and essential natural resources needed to build a self-sufficient community in the Heartland of Belize.
In Carmelita Gardens our homes are off-grid, our residents are independent individuals, and together we are a safe, peaceful, and comfortable community.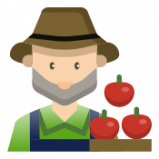 SELF
SUFFICIENCY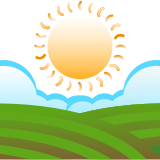 SOLAR
POWER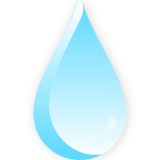 RAINWATER HARVESTING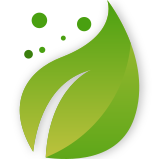 ORGANIC GARDENS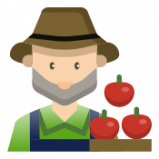 SELF
SUFFICIENCY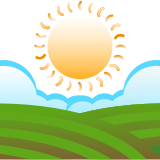 SOLAR
POWER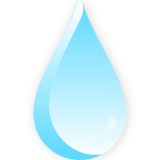 RAINWATER HARVESTING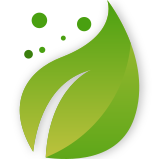 ORGANIC GARDENS
Home for Sale
Total 3,200 sq.ft. 2 bed/2bath Screened and open-air porches Garage and storage Space for future lift/elevator
Lots for Sale
Lots start at $39,000 for a 5,000 square foot Green Garden Lot and go up $79,000 for a half acre River Estate Lot.
Rentals
US$105 Daily
US$490 Weekly
US$910 Monthly

A good neighbor increases
the value of your property
— Czech proverb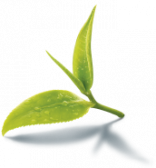 Visit Our Community
Before You Decide
The Homes
of Carmelita Gardens
Designing and building a home is an exciting and rewarding experience. It is even better when you do it with a caring and professional team in a warm and welcoming community.
In Carmelita Gardens our residents live in a variety of delightful homes that were designed and built with their individual lifestyles and budgets in mind. Inspired by traditional architectural styles these homes are simple, elegant, and comfortable.
They feature functional designs, solid construction materials, off-grid utility packages (solar and rainwater systems), high-speed Internet, and pleasant indoor and outdoor living spaces.
The homes in Carmelita Gardens are ideal for easy self-sufficient living now and as a lovable legacy for future generations.

The Lots of Carmelita Gardens
Carmelita Gardens has a variety of lot sizes and locations to fit any lifestyle and budget. There are a total of 222 Residential Lots, and 19 Live/Work Lots with a healthy selection still available. Thanks to the Common Laws and Private Property Rights of Belize, all lots are Freehold Deeded Properties.
Along with five Civic Lots, the Residential and Live/Work Lots form our Self-Sufficient, Off-Grid Village. The plan includes a Town Square, Civic Buildings, Parks, and Organic Gardens/Orchards.